By Amanda Brasier
Two Appalachian State University Interior Design students have received national recognition for their designs in the 43rd annual Cooper Lighting Solutions SOURCE Awards. Junior Emma Burkhart from Harrisburg, North Carolina, received an Honorable Mention and Jillian DePinto, a junior from Charlotte, North Carolina, received an Award of Merit.
Burkhart's design transformed the lighting and aesthetics of Tower Restaurant located in Morrisville, North Carolina. The restaurant, which serves authentic vegetarian Indian cuisine on banana leaves, is located in a storefront with uncontrolled natural light that permeates the space. Burkhart designed a space based on the client's specifications.
"I drew my inspiration for the lighting from the concept of lamina, which are the layers in the banana leaves," Burkhart said. "I was able to use the linear nature in the lighting, including in the ceiling features which are backlit with LED lights. Before this project, I hadn't really dove into a lighting project but now I am interested in pursuing lighting design. I feel like this has opened up a door to my future."
For her project, DePinto redesigned the lighting at a concept restaurant, Burdock, after learning more about the Turkish culture and a student consultant from a sister university in Izmir, Turkey, through an online cultural exchange.
"I really dove into researching the culture, and discovered that in Turkey there is a flower and a root called burdock, which provides protection and abundance," said DePinto. "My lighting design is based on the shape of the burdock's flower and stem. I've created lighting that draws the eye upward, and uses energy-efficient LED lights and sustainable fixtures."
Continuing A Tradition of Excellence
For the past seven years, a student from Appalachian State's Interior Design program has been recognized for their work at the SOURCE Awards.
"Lighting is an integral part of designing a space," said Jeanne Mercer-Ballard, Associate Professor for Interior Design. "From aesthetics to environmental issues, to codes, our students are trained to have a holistic understanding of the complexity of the art and science of lighting design. We're incredibly proud that our students continue to receive national recognition for their designs."
About The SOURCE Awards
The SOURCE Awards competition is open to college/university students studying architecture, interior design, engineering or related disciplines and use Cooper Lighting Solutions lighting fixtures, controls or connected solutions in a conceptual interior or exterior lighting design project. Judging takes place by an independent panel of lighting designers, and a Cooper Lighting Solutions representative of the SOURCE educational center. According to Cooper Lighting's website, the SOURCE Awards celebrate the imagination and creativity of the lighting industry's rising stars.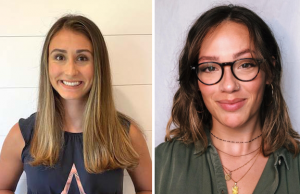 Tags: