Education
Master of Industrial Design, December 2009, North Carolina State University, College of Design, Raleigh, NC
Bachelor of Science in Industrial Drafting and Design(Business Minor), May 2007, Summa Cum Laude, Appalachian State University, Boone, NC
Teaching Specialties
Computer Aided Design (CAD)
Ideation
Branding
Form development
Graphic Presentation
Professional Affiliations or Organizations
Industrial Designers Society of America (IDSA)
Research Interests
Currently focused on how new technology, both input (Touch Sensative Displays) and output (3D Printers), can be implemented into the classroom.
Licensed Products
Ironing Man (2013) to Viral Brands Inc under the Just Mustard Brand
Additionally, while working with Donald Corey we have licensed the following products: Stress Beater (Fred 2011), Spooled (Fred 2011), Tiki Fondue (Dci 2013), License Plate Trivet (Po 2013), Splash Tea Infuser (Po 2013), Bar Key (Dci 2014), World Champion Drink Stirrers (Dci 2015),World Champion Bottle Stopper (Dci 2015). Prep Boards (Mustard 2015), Triangle Multitool (Kikkerland 2016), Bottle & Jar Opener (Kikkerland 2016), Hashtag Mug (Kikkerland 2016), and LookHere Pushpins (Design Ideas 2016).
Exhibitions
DesignBoom Mart 2016 Exhibitor - Toronto, Canada
DesignBoom Mart 2013 Exhibitor - Toronto, Canada
Salone Satellite 2011 Debuted several design created with Donald Corey for The Other Edge Design Studio
ICE 2010 (International Countertop Expo) Competed in the Innovation in Design Competition - Las Vegas, NV
GreenBuild 2009 Displayed the Echo Nightstand as part of the LG Hausys Booth - Phoenix, AZ
Zona Tortona 2009 Debuted the Echo Nightstand as one of the Grand Prize winners of the LG Beyond Student Design Challenge - Milan, Italy
Courses Taught:
IND 1010 - CADD I: Imaging
IND 2000 - Sophomore Portfolio Review
IND 2012 - Product Design
IND 2201 - Design Drawing
IND 2411 - Introduction to Design Studio
IND 2901 - CADD II: Free Modeling
IND 3901 - CADD III: Parametric Modeling
IND 4701 - Product Design Studio III
IND 4711 - Product Design Studio IV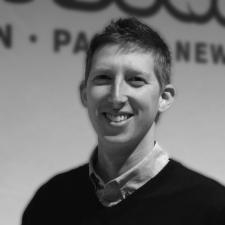 Title:

Assistant Professor of Industrial Design
Department:

Department of Applied Design

Email address: Email me

Phone: (828) 262-8994

Fax: (828) 265-8696
Office address
Kerr Scott Hall 203