Education
Bachelor of Fine Arts in Industrial Design, University of Bridgeport, Bridgeport, CT.

Master of Fine Art, Furniture Design, Rochester Institute of Technology, School for American Craft, Rochester NY.
Teaching and Research Interest(s)
Professor Prisco is currently interested in the impact and influence that craft plays on good design. He states that by incorporating a craft sensitivity to design we can create more sustainable and humanistic objects. Design should not be disposable. Designers have a moral responsibility to design objects that last. In our times if objects are created without sustainability in mind then the designer is not being an effective steward of our planet.
Professional Affiliation(s)
The Furniture Society (TFS)

International Society of Furniture Designers (ISFD)
Publication(s) and/or Exhibition(s)
"Repose", "Take a seat" Exhibition, Blue Spiral Gallery, Asheville NC.2019

"Strata" Bench Design, permanent collection, Drill Hall Gallery, Canberra, Australia, 2016

North Carolina Artist fellowship award in wood, 2014
Something Fun
I have 22 acres near Penland School of Craft. On the property is an outdoor shower, an outhouse and a fully equipped wood shop. When I am not teaching you can find me on the property where I am currently out fitting an old Boone transit bus as a residence.
Additional Work Samples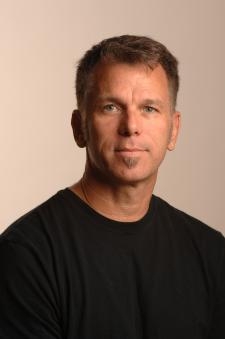 Title:

Professor of Industrial Design
Department:

Department of Applied Design

Email address: Email me

Phone: (828) 262-2464
Office address
Kerr Scott Hall 204